School campus history
From a local girls' school to a co-educational IB World school.
The Södermalm Secondary School for girls established in 1939 was one of the first schools in Stockholm offering higher education for girls. In 1945, the school moved to the newly built campus on Bohusgatan 24–26, designed by the renowned architects Nils Ahrbom and Helge Zimdahl. The campus has many preserved and protected architectural features.
The first Principal, Beth Hennings (1889–1971), was known as a feminist focusing on issues of equality. She promoted higher education for girls and rejected the idea of having household- and craft classes for girls.
In addition to being a Principal, Hennings was also a politician, engaged in women's issues and rights. She was the first woman in Sweden in the position as Undervisningsråd on the Council of Education.
For the grand opening in 1945, Beth Hennings commissioned the artist, Tyra Lundgren, to create a stone relief of remarkable Swedish women to inspire the young girls from Södermalm attending the school. The stone relief, Märkeskvinnor, is placed in the foyer outside the auditorium.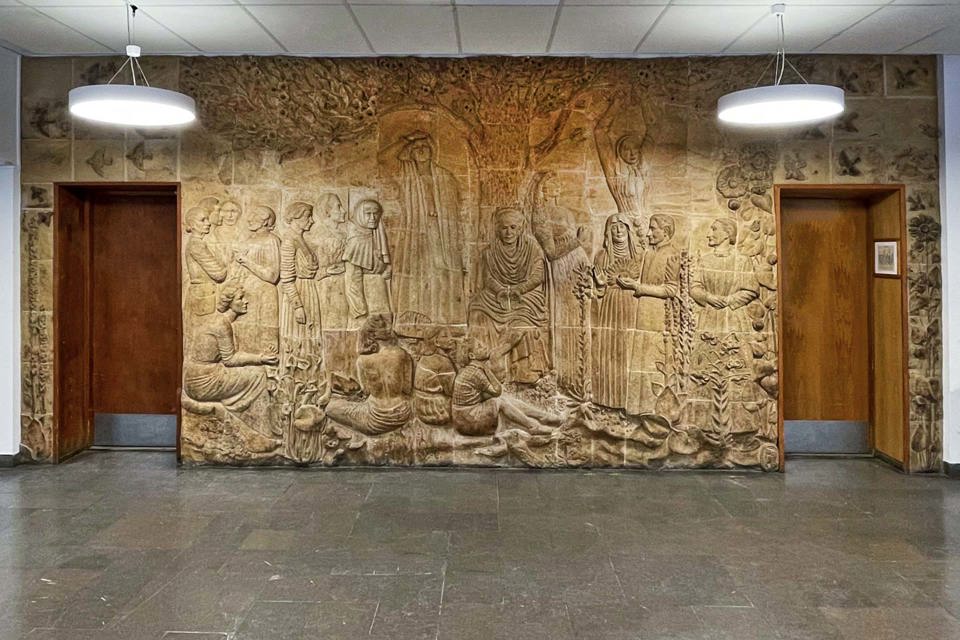 The school was an all-girls school up until 1962, when it became co-educational. ISSR moved into the campus in 2012. There were around 120 students in total in PYP, MYP and DP. In 2016, ISSR became an accredited IB Continuum Word school and today hosts more than 600 students from more than 70 countries.