Diploma Programme
The DP is a comprehensive and rigorous programme for academically motivated students. The critical thinking required in the DP gives students a significant advantage at university.
ISSR became an IB World School in 1999, and since then the school has achieved results well above the IB world average. The Diploma Programme (DP) prepares students for success at university and life beyond.
The DP at ISSR challenges students to reach high with their academic goals. Our students aim for and enter some of the best Universities in the world.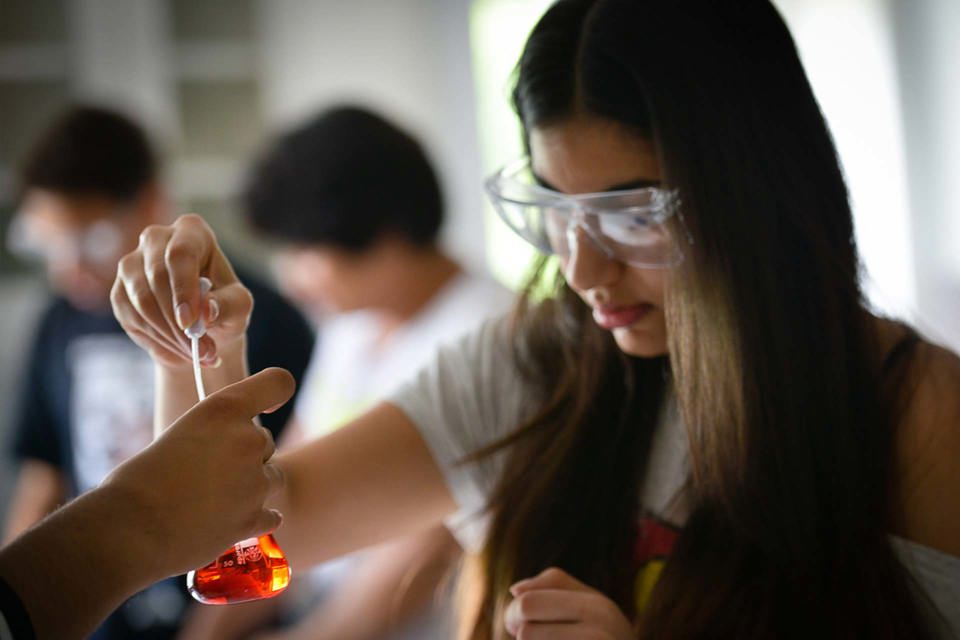 Grade 10
In Sweden, upper secondary school (gymnasiet/gymnasieskolan) is a three year programme, grade 10 to grade 12.
At ISSR, the two years of the DP are preceded by a preparatory year (M10), which corresponds to grade 10 and is the final year of MYP in international schools or the first year of upper secondary school (Gymnasiet in Sweden).
During the grade 10 year, in addition to a number of subjects, you complete a personal project and sit external IB eAssessments.
Studyplan 2023/2024: Grade 10, ISSR (pdf)
Curriculum
In the DP, in addition to the three core subjects, you chose six subjects that you study over a period of two years. In the final year of the DP, you sit externally assessed final exams in all six of their subjects.
Studyplan 2023/2024: Grade 11–12, ISSR (pdf)
Find out more about the Diploma Programme at ISSR.